The Boulder Ukulele Group (B.U.G.) is a community group of musicians who get together once a month for a strum-along. We meet the second Saturday of every month from 10:30 a.m.-noon at MT Studio, 4439 Broadway Unit A. in North Boulder (see map). The meet-up is free and is for all ages and ability levels. Come to play, learn, meet friends and have fun! For this months theme, please see the Happenings page.
---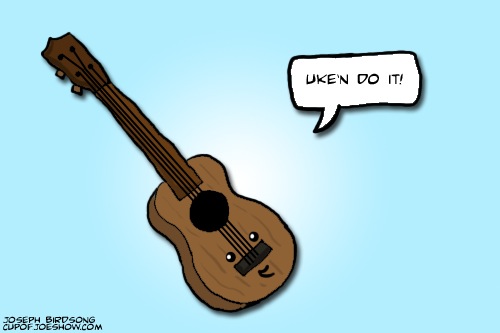 Did you get or give a new uke for the holidays? Or maybe you've had a uke for a while and now don't know what to do to get started? Take a class with the Ukulele Social Club at the Center for Musical Arts in Lafayette. They even have ukuleles to rent if you just want to buy a class for a friend.
Check out the Happenings page for details and for more information email info@boulderukulelegroup.com
---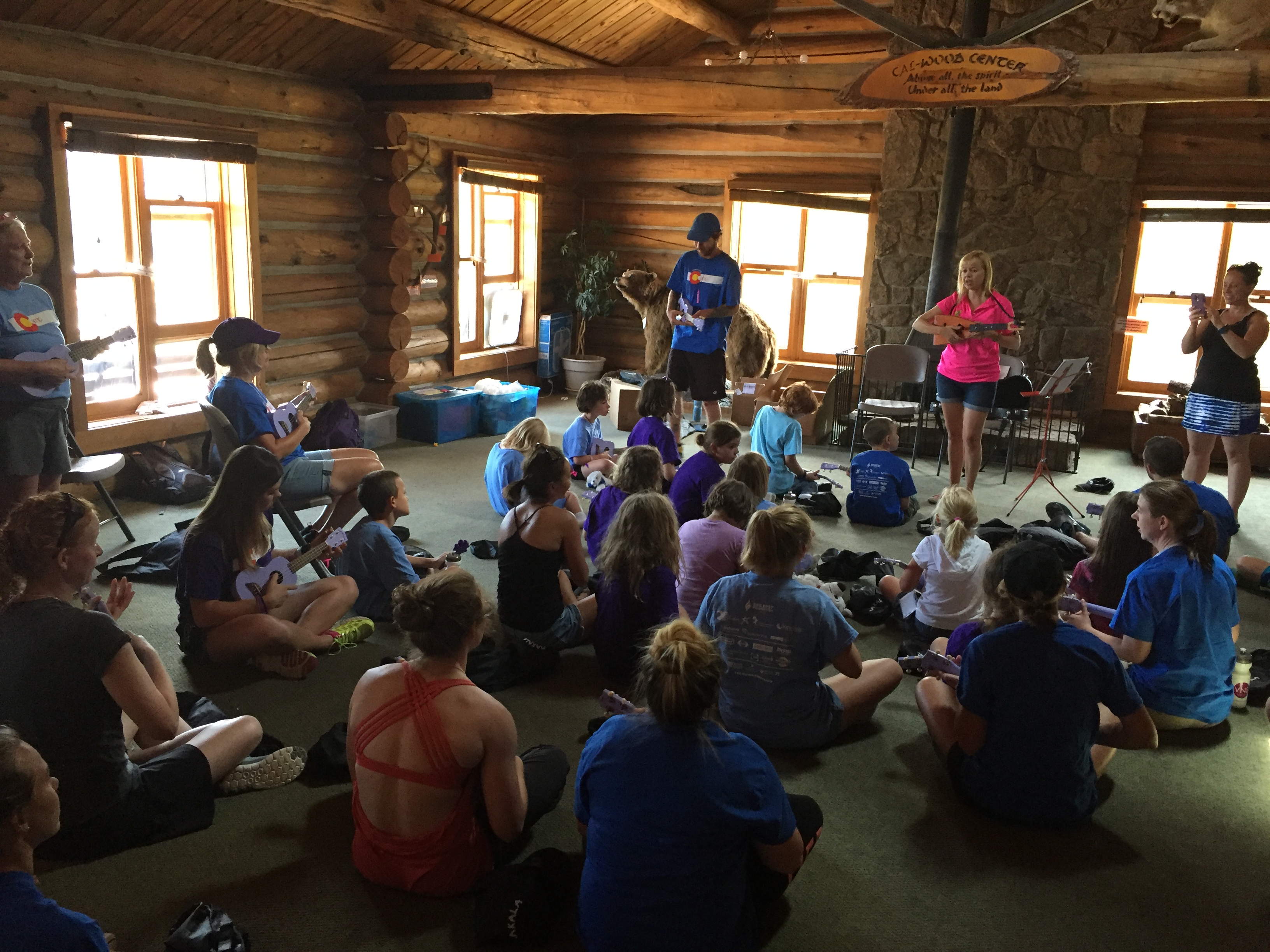 In July, teacher Sarah Goodroad joined kids and counselors for a fun afternoon of ukulele at the Epilepsy Camp at Calwood. All of the kids got purple ukuleles and purple kazoos, the color of the Epilepsy Foundation. Sarah taught them how to hold and play the instrument and they learned the song "Don't Worry Be Happy". The real surprise came on the last day of camp when they were told they they got to keep the ukes. Some tears were shed by campers, who were so excited to have a new instrument. Thank you to all involved in bringing music to these special children's lives!
---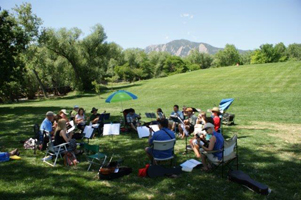 We have been enjoying the summer by playing in the great outdoors. In 1970, Sam Kamaka Jr. designed a custom ukulele for astronaut Scott Carpenter. It was a long-neck tenor 10-string (tiple). So, it seems appropriate that we sang and played in June and July in Scott Carpenter park.
---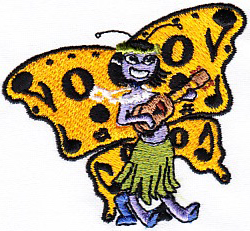 Want to show your uke spirit in the community? There is now a Boulder Ukulele Group storefront on Lands End. You can get the B.U.G. logo, designed by professional illustrator Jamie Stroud, on a tote/shirt/hat - whatever you desire. Go to Business Outfitters by Land's End to look at products. You handle your payments, no money goes to B.U.G.
---
Here is a snapshot of B.U.G. members from our November get-together. What an awesome and talented group of folks! Thanks for making the Boulder Ukulele Group such a great experience.
All ages and abilities are welcome at B.U.G. meet-ups very beginners, advanced players and everyone in between. Even if you just come to listen . . . but chances are you'll be playing and singing before you know it.