| Location | Date | Time |
| --- | --- | --- |
| MT Studio | January 13, 2018 | 10:30am - noon |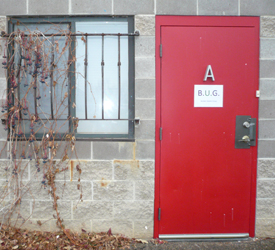 The Boulder Ukulele Group is a great way to get out of the house with your ukulele to meet and play with friends. Each month a theme is set and attendees are asked to bring copies or upload a favorite song to share. Go to the "Members" link in the upper left hand corner. Log in or create a log in to upload your song. For inclusion in the monthly song packet, please upload your tune by Thursday noon before the meet-up. Email the webmaster link at the bottom of the page if you have any troubles. If you cannot upload your songs in time, please just bring paper copies (15-20 is generally enough). Your song does not have to coincide with the theme – the theme is just to get your juices flowing. By Friday, an email will be sent out with all the uploaded songs. This monthly packet will also be available to be downloaded by logging into the Members page. Please print out or download to your tablet along with a a copy of the B.U.G. songbook (pdf) and bring it with you to every meet up as we will play out of that as well. Please also bring a music stand if you have one. If you've been working on a song and want to try it out on a crowd solos are always welcome, enjoyed and encouraged. For the B.U.G. strum-along location information see map.
January's theme: Favorite Songs of 2017!
---